TEXTILE & BOILER GASKETS, GASKET MATERIAL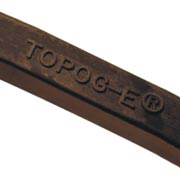 High-temperature cloth, gaskets, and door seals are available from Macroseal for applications where higher temperatures of 1000 deg. F or more occur. Dry and stitched fiberglass cloth gaskets, dry fiberglass tape and rope, woven silica and ceramic tapes, cloths, and ropes, silicone coated sleeving, are all products offered for boiler, furnace doors, and various textile applications. We also sell molded rubber gaskets, Topog-E style, for steam boilers.
High-temperature cloths for splash protection
Tadpole tape, for door seals
Boiler gaskets
High-temperature textile flange gaskets
Ropes, for sealing, in square braid, knitted, or twisted
Welding cloth and curtains
Textile materials for boiler repair
Wire-inserted textiles available, for cloths, blankets, or gaskets
Silicone-coated tubing
Vermiculite-coated fiberglass materials
Molded rubber gaskets for steam boilers, Topog-E

.